What is S275JR Plate?
The S275JR PLATE is a steel plate made from mild steel or carbon steel. These plates are having huge usage for the structural building, manufacturing in the plant, machinery building, and in mining. These plates are made of S275JR alloy which is very versatile in nature. This steel is composed of phosphorus, sulfur, silicon, and copper as major elements. It is having carbon and manganese in larger percentage as compared to other steel alloys. The plate made of this steel is having higher yield strength, higher tensile strength and have larger elongation property. The S in the S275JR determines as the correspondence to structural steel. This alloy is having good machining properties and thus it provides finish work at the edges and at the surface. The alloy is also very suitable for the welding purpose and they can also be welded at lower heat and at the lower temperature. These alloys are very slow at hardening process and thus can be shaped and formed even at low temperature although they usually face cold working and cold forming.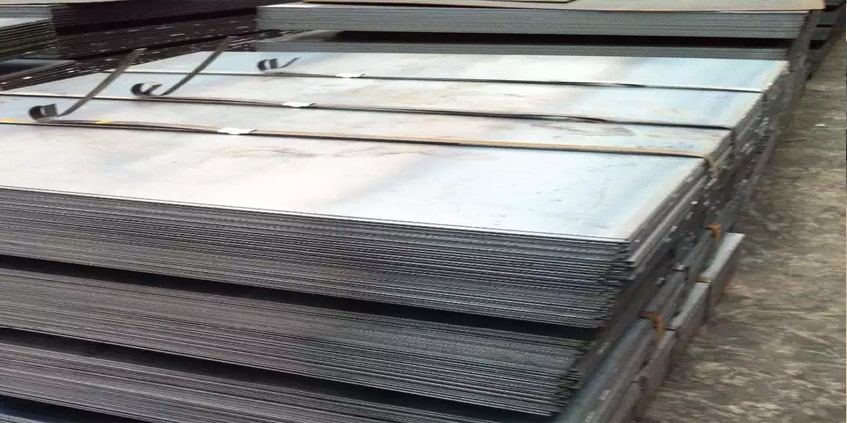 S275JR Plate Manufacturers, S275JR Plate Suppliers, S275JR Plate Stockists, S275JR Plate Exporters
S275JR Plate Manufacturers In India, S275JR Plate Suppliers In India, S275JR Plate Stockists In India, S275JR Plate Exporters In India
The Chhajed Steel & Alloy Pvt Ltd. is the known industry supplying this S275JR PLATE worldwide. They are the esteemed manufacturers and suppliers of steel plates of the grade S275JR. They are known for their accuracy and preciousness in the quality building. They use the best quality raw material for the manufacturing of these plates. They use advanced technology in the building of these plates which provide very fine and proper work.
The process included in the manufacturing of the plates has many of the different steps followed. The first step includes cutting in which the plates are being cut as per the specified dimension. The plates are then undergoes forming, drilling, and machining. By the help of forming process, they are being specified in the shape, size, thickness, and dimension in which they are desired. These plates then face the drilling by which we create holes in the plate. In the next step, they face grinding and then after the completion of the manufacturing process the plates are then forwarded for testing.
The testing accompanied for these plates are hardness test, intergranular corrosion test, micro, and macro test, positive material identification test, flattening test, ultrasonic test, bend test, eddy current test, hydrostatic test and impact test. They also experience chemical analysis and spectro analysis. These tests are done to examine the mechanical and chemical properties of the steel plates.
We at Chhajed Steel & Alloy Pvt Ltd. wishes to provide good quality packaging and on-time delivery of the S275JR PLATE to our customers. The packaging of the plates is usually customized and as per the guidance of the standard packaging criteria's. The steel plates are generally packed in the wooden cases or pallets build according to the size of the plate. They are also delivered in the hard plastic boxes or in the metallic boxes. Each plate is packed individually and is delivered in bulk amount. The documents related to the product like its features and qualities, testing proofs and documents related to the shipping are handed over to the customer previously before dispatching the product.
What is S275JR plate?
S275JR plate is a type of steel plate that is manufactured using the S275JR plate ASTM standards. It is made up of a composition of carbon, silicon, manganese, phosphorus, sulfur, and nickel.
What are the chemical composition of S275JR plate?
The S275JR plate chemical composition include a carbon content of 0.25%, a silicon content of 0.4%, a manganese content of 1.5%, a phosphorus content of 0.03%, a sulfur content of 0.03%, and a nickel content of 0.012%.
What is the difference between S275 and S275JR plate?
S275 and S275JR plate are both made to the EN 10025-2 standard. The only difference between the two is that S275JR plate has been impact tested at 27 Joules at room temperature, while S275 plate has not. This means that S275JR plate is more suitable for structural applications that require higher impact S275JR plate yield strength.
Standard Specification
| | |
| --- | --- |
| Standards | EN 10025-2:2004 |
| Width | 1000mm-4500mm |
| Thickness | 5mm - 150mm |
| Length | 3000mm -18000mm |
| Impact tested | -52° C |
| Process | Hot-Rolled (HR) |
S275JR Plate Manufacturers in Mumbai, S275JR Plate Suppliers in Mumbai, S275JR Plate Stockists in Mumbai, S275JR Plate Exporters in Mumbai
S275JR Steel Equivalent Grades :
| | | | | | | | |
| --- | --- | --- | --- | --- | --- | --- | --- |
| EN | DIN,WNr | JIS | AFNOR | IS | ISO | UNI | ASTM |
| S275JR | RSt42-2St 44-2 | SS400 | E28-2 | IS2062 | E275B | Fe430B | A283DA529 Gr.D |
Other Types :
| | |
| --- | --- |
| S275JR Plate Supplier | S275JR Plate Exporter in India |
| S275 High Strength Structural Steel Plates | EN 1.0044 Plates Stockists |
| EN 10025-2 S275JR Steel Plates | S275JR Hot Rolled Steel Plates |
| S275JR Plate Manufacturers | S275N Plates Stockholder |
| High Quality S275JR Plate | Industrial S275JR Plates |
| EN 10025-2 S275 Plates Dealer in India | S275J2 Steel Plate Distributor in Mumbai |
| S275JR Mild Steel Plate Trader in India | S275JR Hot Rolled Structural Steel Plate |
| EN 10025 S275JO Plates in India | EN S275J2+N Steel Plate |
Chemical Composition of S275JR Plate
| | | | | | | |
| --- | --- | --- | --- | --- | --- | --- |
| C | Mn | P | S | N | Cu | CEV |
| 0.22 max. | 1.5 max. | 0.04 max. | 0.04 max. | 0.012 max. | 0.55 max. | 0.42 max. |
Mechanical Properties of S275JR Plate
| | | |
| --- | --- | --- |
| Tensile strength, Rm, MPa (N/mm2) | 0,2% Yield strength, Rp0, 2min, (MPa) | Brinell hardness, HB max |
| 380-540 | 275 | 121 – 163 |
People Searched For
s275jr plate suppliers in india, steel s275nl plates, plate grade s275jr, special mild steel s275jr plate, s275jr plate exporters in mumbai, s275jr plate exporter in india, s275jr steel plates dealer in mumbai, s275j0 plate, s275jr plate stockists in india, s275jr plate stockists in mumbai, s275jr steel plate traders in mumbai, s275jr plates manufacturer in india, s275jr plate manufacturers in mumbai, s275jr plate stockholder in india, s275jr plates in india, s275jr plates in mumbai, s275jr structural steel plate s275jr plate in india, s275jr plate specifications, s275jr plate stockholder in mumbai, s275jr plate prices, s275jr plate chemical composition, s275jr steel plate price list, s275jr plate properties, steel grade s275jr plate, s275jr plate thickness, s275 equivalent, s275jr equivalent grade, s275 steel pdf, s275n plate, s275j2+n plate, ms plate s275jr, s275jr steel plate properties, s275jr plate hardness, s275jo plate, s275jr plate supplier in mumbai.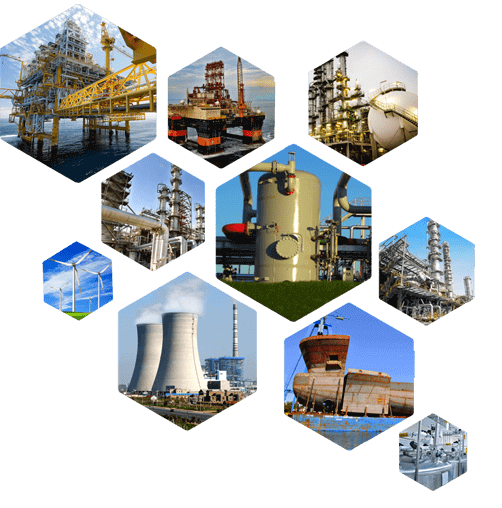 Application Industries
Construction
Bridges
Petrochemical Industry
Ship Building
Engineering
General Structural Purposes
Offshore and Onshore Services