What is A286 Bar ?
Chhajed Steel & Alloy Pvt Ltd., one of the largest supplier, stocker, importer and exporter of stainless steel, carbon steel, alloy steel, high nickel alloys, copper nickel, and titanium alloys etc. Alloy A286 is sometimes referred to as A286 stainless steel. It is a nickel and iron component austenitic super alloy that is used for high strength and durability applications. Some of the mechanical properties of this alloy are developed by performing suitable solutions annealing and precipitation hardening treatments. This alloy has excellent high temperature oxidation and hence it is designed to maximize the properties based on stress and rupture. Alloy a286 offers high durability and ductility. This alloy is available in wide range of bars and coil rod sizes. It has a high strength and corrosion resistance for temperature. It can bear a temperature up to 1500 degree F. this bar is highly useful in aircrafts and industrial gas turbines etc.

A286 Round Bars Manufacturers, A286 Round Bars Suppliers, A286 Round Bars Stockists, A286 Round Bars Exporters
A286 Round Bars Manufacturers In India, A286 Round Bars Suppliers In India, A286 Round Bars Stockists In India, A286 Round Bars Exporters In India
A286 bar are the bars which are made of using finest nickel alloys. And hence these alloys are best used as a connector between the pipes. The production quality is high and maintains good strength and oxidation resistance at temperatures up to 1300 degree F. the production of the bar is under the production exporter team which highly ensure the quality and the manufacturing of the bars.
Chhajed Steel & Alloy Pvt Ltd. provide manufacturer test certification in accordance to EN10204/3.1B, raw material certificate, 100% radiography test report, third party inspection report. The company also provides standard certificates like EN 10204 3.1. These test certificates are beneficial for the user to check the quality of alloy.
The material configurations go through strict quality tests before dispatching to the clients. The material testing of alloys helps to ensure its purity. Some of the testing done on alloys are mechanical testing, hardness test, flattening test and pitting resistance test.
Documentation of various alloys is important , these documentations includes commercial invoice, certificate of origin legalized , fumigation certificate, raw material tests reports, NABL approved Laboratory Test Reports, Material Test Certificates (MTC) as per EN 10204 3.1 and EN 10204 3.2 etc. documentation helps in ensuring the quality of good alloys supplied or not.
The exporters of a286 bar are exporting the quality of bars in worldwide. The exporters present check the dispatched time and ensure the timely delivery of bars. Largest exporters ensure and pay attention in packaging of the bars so that the quality of bar does not get ruptured and client is offered with non poor quality of a286 bars.
A286 bar is highly useful and has some of the best qualities which are useful in connecting the pipes and aircrafts. This bar is an iron based super alloy having a large strength and excellent fabrication. It has best welding characteristics which make it useful in high temperature environment.
Hence to cover up, this alloy bar is best useful in high temperature and it is highly ductile which make it more durable in industries and heavy engineering of aircrafts.
Standard Specification
| | |
| --- | --- |
| Specification | ASTM A286 / ASME SA286 |
| Size | 14mm-300mm |
| Diameter | 5mm – 400 mm |
| Form | Round, Hex (A/F), Hollow, Rectangle, Flat |
| Finishing | Bright, Polish, Bright, Black |
| Dimensions | EN, DIN, JIS, ASTM, BS, ASME, AISI |
A286 Round Bars Manufacturers in Mumbai, A286 Round Bars Suppliers in Mumbai, A286 Round Bars Stockists in Mumbai, A286 Round Bars Exporters in Mumbai
Alloy A286 Round Bars Equivalent Grades :
| | | |
| --- | --- | --- |
| STANDARD | WERKSTOFF NR. | UNS |
| Alloy A286 | 1.4980 | S66286 |
Other Types :
| | |
| --- | --- |
| Alloy A286 Bright Bar Supplier | Stainless Steel A286 Hex Bar Exporter in India |
| A286 Flat Bar | A286 Black Bar Stockists |
| ASTM A286 Alloy Forged Round Bar | Alloy A286 Hot Rolled Round Bar |
| A286 Round Barss Manufacturers | Alloy A286 Black Bar Stockholder |
| High Quality Alloy A286 Rods | Industrial Stainless Steel A286 Rectangular Bars |
| Alloy A286 Square Bars Dealer in India | A286 Forged Bar Distributor in Mumbai |
| A286 Threaded Round Bar Trader in India | SS A286 Hot Rolled Bars |
Chemical Composition of A286 Rods
| | | | | | | | | | | | |
| --- | --- | --- | --- | --- | --- | --- | --- | --- | --- | --- | --- |
| Grade | C | Mn | P | S | Si | Cr | Ni | MO | Ti | Vi | Al |
| A286 | 0.08 max | 2 max | 0.025 max | 0.025 max | 1 max | 13.5-16 | 24-27 | 1-1.5 | 1.9-2.35 | 0.10-0.50 | 0.35 max |
Mechanical Properties of Alloy A286 Bars
| | | | | | |
| --- | --- | --- | --- | --- | --- |
| Element | Density | Melting Point | Tensile Strength | Yield Strength (0.2%Offset) | Elongation |
| A286 | 7.9 g/cm3 | 1300°F (704°C) | 620 MPa, 90000 psi | 275 MPa, 40000 ksi | 40 % |
People Searched For
stainless steel a286 hot rolled bar suppliers in india, stainless steel a286 bars, alloy a286 hex bar prices, alloy a286 rectangular bar equivalent grade, s66286 forged round bar manufacturer in india, alloy a286 bright bar traders in mumbai, asme sa286 alloy a286 bars, alloy A286 Round Bars dealer in mumbai, stainless steel a286 rods asme sa286 supplier in mumbai, ss A286 Round Bars exporters in mumbai, alloy 1.4980 rods exporter in india, alloy a286 hot rolled round bar manufacturers in mumbai, a286 bars stockholder in mumbai, alloy a286 cold finish round bar stockholder in india, alloy a286 square bar chemical composition, a286 hex bar stockists in india, astm a286 bars, alloy a286 cold finish round bar, stainless steel a286 rods in india, alloy a286 black bar, stainless steel A286 Round Bars in india, A286 Round Bars, a286 bars equivalent, stainless steel a286 bright bar properties, stainless steel a286 black bar price list, alloy a286 bars, alloy A286 Round Barss specifications, a286 square bar stockists in mumbai, s66286 smo square bar in mumbai, alloy a286 forged round bar pdf, s66286 smo round bar thickness.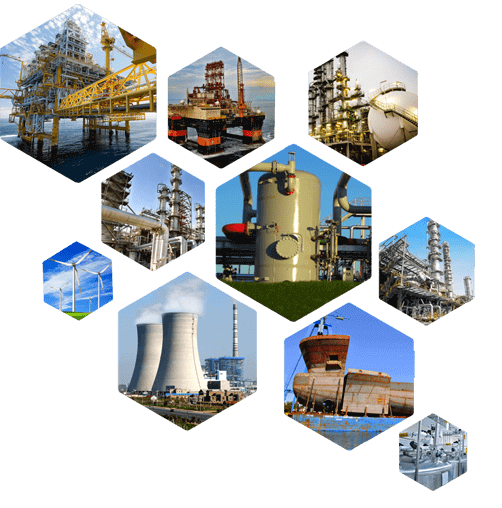 Application Industries
Truck And Marine Components
Railroad Cars
Petrochemical Industry
Milk churns
Engineering
General Structural Purposes
Offshore and Onshore Services